Riding Profile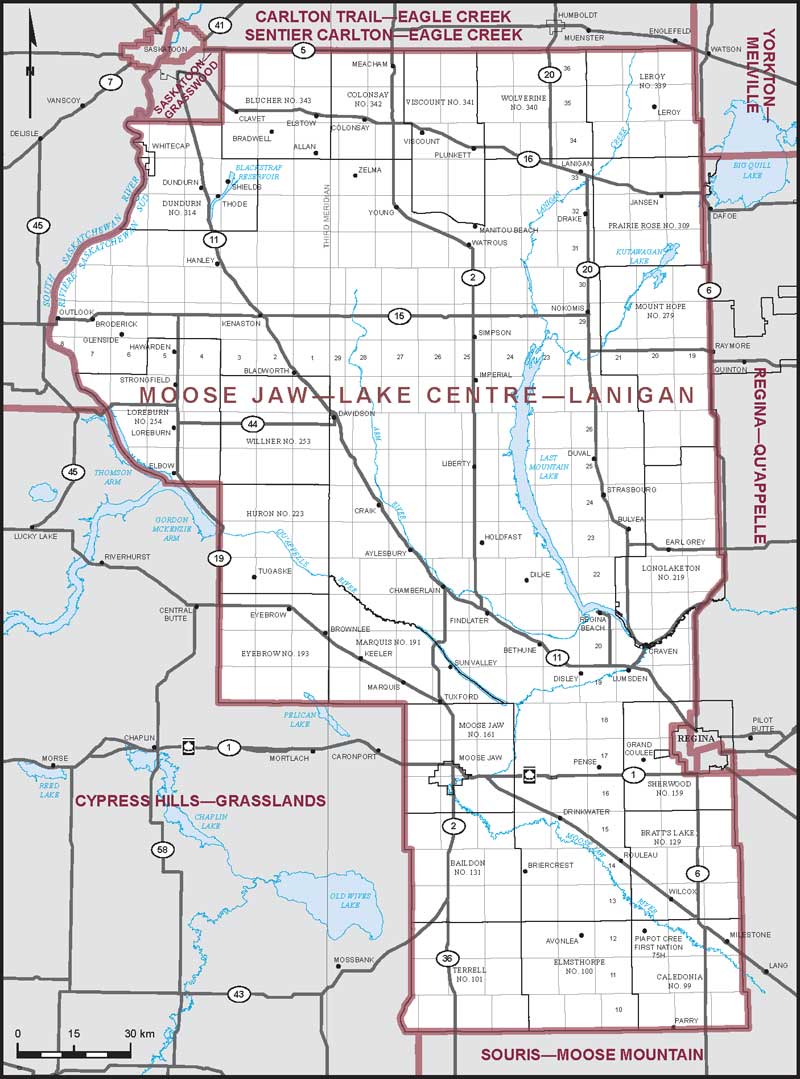 The current riding of Moose Jaw – Lake Centre - Lanigan was created in 2015 by combining the riding of Regina – Lumsden – Lake Centre with portions of the previous ridings of Blackstrap and Palliser.


Moose Jaw – Lake Centre – Lanigan is home to more than 76,000 constituents.


Geographically, the riding covers over 32,000 square kilometers. It includes the city of Moose Jaw, and stretches to the city limits of Regina and Saskatoon.


The riding borders other Saskatchewan ridings, including Regina – Lewvan, Yorkton – Melville, Souris – Moose Mountain, Saskatoon – Grasswood, Regina – Wascana, Regina – Qu'Appelle, Carlton Trail – Eagle Creek and Cypress Hills - Grasslands .